(adapted for Startup Drugz by author-republished from an original post on Inc.com)
As an entrepreneur, I don't have too many outside hobbies. I love this game we play of building something out of nothing, and outside of spending the little time I have with my family and getting in an hour of fitness five days a week, I have often found that the only other activity I use to unwind on a regular basis is reading business books or streaming movies.
If you are similar in this regard and like to make your downtime thought-provoking or still somewhat connected to your passion, then the following three movies (most of which you probably haven't heard of) are must-sees. Beneath each recommendation I have included a brief synopsis of why I think it is worth you investing a few hours of your precious time. I look forward to hearing your feedback. While you are at it wear this TEE to lounge around in while you watch
Tales From A Ghetto Klown
Why you should watch it: To experience what it takes to build an amazing product and sell it in a highly competitive and unforgiving industry.
Ben DeJesus (Director/Producer) captured an unbelievably transparent look into John Leguizamo's talent, hunger, drive, and relentless work ethic as he endeavors to create and sell his 5th one-man theatrical show to Broadway. Watch it on iTunes.
Some Kind of Monster
Why you should watch it: To understand what it takes to build and maintain lasting and profitable partnerships.
There are few bigger bands in the history of rock than Metallica (now in their third decade) with over 110 million albums sold. This raw and authentic dive into the making of an album uncovers deep-seated vulnerabilities within the collective group and individual members as they journey through personality conflicts, denial, rehab, and face the brink of extinction. Directed by Joe Berlinger and Bruce Sinofsky Available on Netflix and Amazon.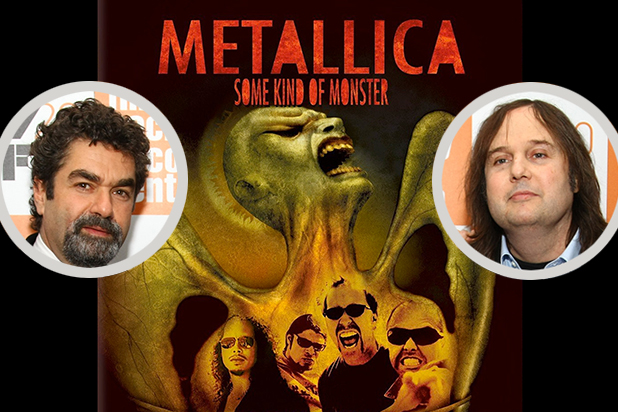 Inferno The Making of Expendables
Why you should watch it: To witness what mastery in leadership looks like and to learn what it takes to attract and herd a flock of other eagles.
Sylvester Stallone documents the behind-the-scenes grind and activities that went into creating one of the top-rated action movies of all time with the most star-studded cast of egos and biceps ever assembled. You will be inspired and blown away by the attention to detail, grit, humility, and passionate (borderline crazy) commitment to his craft that you witness in this incredible look at what it really takes to make all of our hearts pound in the theater. Watch it on Amazon.